The Holiday Season is Upon Us...
It is time to start planning your holiday party! Whether you want to have something small and intimate with close family and friends or want to throw a festive work outing, we have some great ideas to have your guests raving about it for the years to come!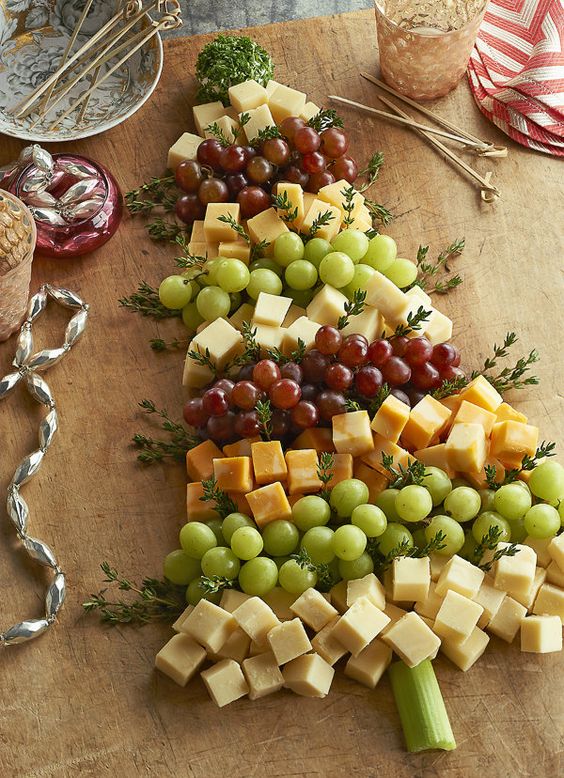 12 Days of Appetizers: A new twist on a classic theme. Ditch the cookie sheets and grab the elegant appetizer plates! Have each guest bring their favorite holiday appetizer to share like cheeses, meats, dips and pull apart breads. Serve some Christmas Sangria to clean everyone's pallet. You can even have one guest be in charge of bringing some cookies to give everyone a little taste of their childhood. Play a fun Christmas music playlist in the background. Have everyone vote on their favorite dish and have prize for the winter!
White Christmas Extravaganza: Nothing says Christmas like a white tie affair. This is the perfect event for a business holiday party. Have all guests wear white. Keep the decorations white too, with pops of bright red throughout to brighten things up. White Christmas trees, table clothes, candles and flowers would be perfect for this occasion. Serve appetizers and cocktails. Have a candy and dessert bar completely in white. Cupcakes with white frosting, white chocolate covered pretzels, white glazed mini cinnamon rolls, peppermint dipped sugar cookies, and white chocolate dipped fruits are a few must haves. You could even serve a signature white martini. Put together a playlist of classic Christmas songs like White Christmas by Bing Crosby, Santa Baby by Eartha Kitt, and Last Christmas by Wham!
Gift Wrapping Get Together: Share the stress and hassle of wrapping presents with friends and family! Have everyone bring their presents for their kids to the Arbor loft. Have different pattern wrapping paper, gift bags, and bows available. Bring a camera to capture all the fun. Play jolly Christmas music and have finger foods available like dips, chips and salsa, Oreo balls, pinwheels and a veggie tray. Have a table with a hot cocoa bar with dark chocolate, milk chocolate and white chocolate coach with toppings like peppermint, large marshmallows, caramel, whipped cream and sprinkles. Bring a bottle of Baileys Irish cream, Kahlua and Peppermint Schnapps. This is a great way to hide the presents from the kids and spend some time socializing!
Whether you use any these themes for your holiday event or come up with an idea of your own, the most important thing is to spend time with those whom you care about. Happy Holidays!
xo-Briana