Sip, Dance and Love on your Big Day
The day you've been waiting for since you were a little girl has finally arrived; your wedding day! Everybody has come together to celebrate you and your husbands new journey in life and there is nothing more exciting than being surrounded by loved ones. But let's be real- the band, bar and your man are what really make your wedding day one for the books!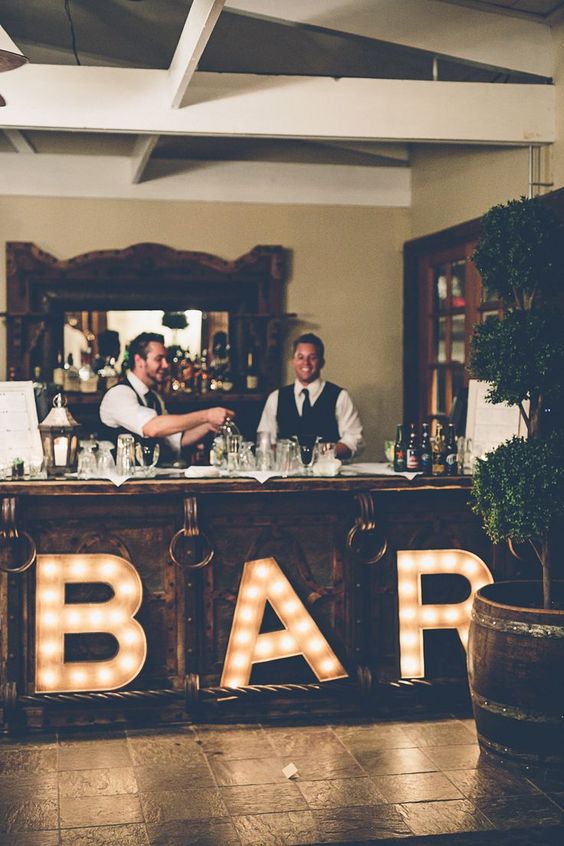 Your new Hubby is spinning you around on the dance floor, sweeping you off your feet and making memories that will last a lifetime- alongside the help of a few signature drinks and your great DJ of course. The celebration really gets started when the lights dim down and the music turns up, so make sure you have the perfect DJ to get your guests on the dance floor. Here are a few tips for your search:
o Before searching for a DJ, talk to your fiancé about what type of music you'd both prefer so you two are on the same page (ensures less stress).
o Word of mouth can produce the best suggestions; get together with friends (add some wine of course) and ask them for their recommendations. This will turn into a night's worth of blissful stories- nothing better!
o Request a sample soundtrack so you can ensure the music will go over well with your guests- grandma has to be able to boogey down too don't forget!
Signature drinks can spruce up anyone's special day; have you and your hubby mix up your favorite cocktails to have served for your guests to enjoy! One of the latest trends on the "Fiancé to do lists" these days is for couples to attend a mixology class to create a few unique cocktail recipes for their big day. DIY projects with your bridesmaids can be tied into the mix too- create adorable hand-made cocktails signs with unique drink names to make your wedding day even more personalized (How cute, am I right?).
No matter how tasty the drinks are and how great the music is, what really matters is the memories you get to make with your brand new husband! Enjoying your first hours as newlyweds is something you will both cherish for years to come. All of your preparation, coordination and alterations have finally paid off and turned into the wedding of your dreams. Dance your heart out, sip on your cocktail and love on your man. It is your time to shine!
Xo- Laura Bliss